Communicate internally with Messenger:
An easy-to-use internal communications tool to help keep your staff in the loop.
Private internal staff communication tool
Post messages and announcements
Set up notifications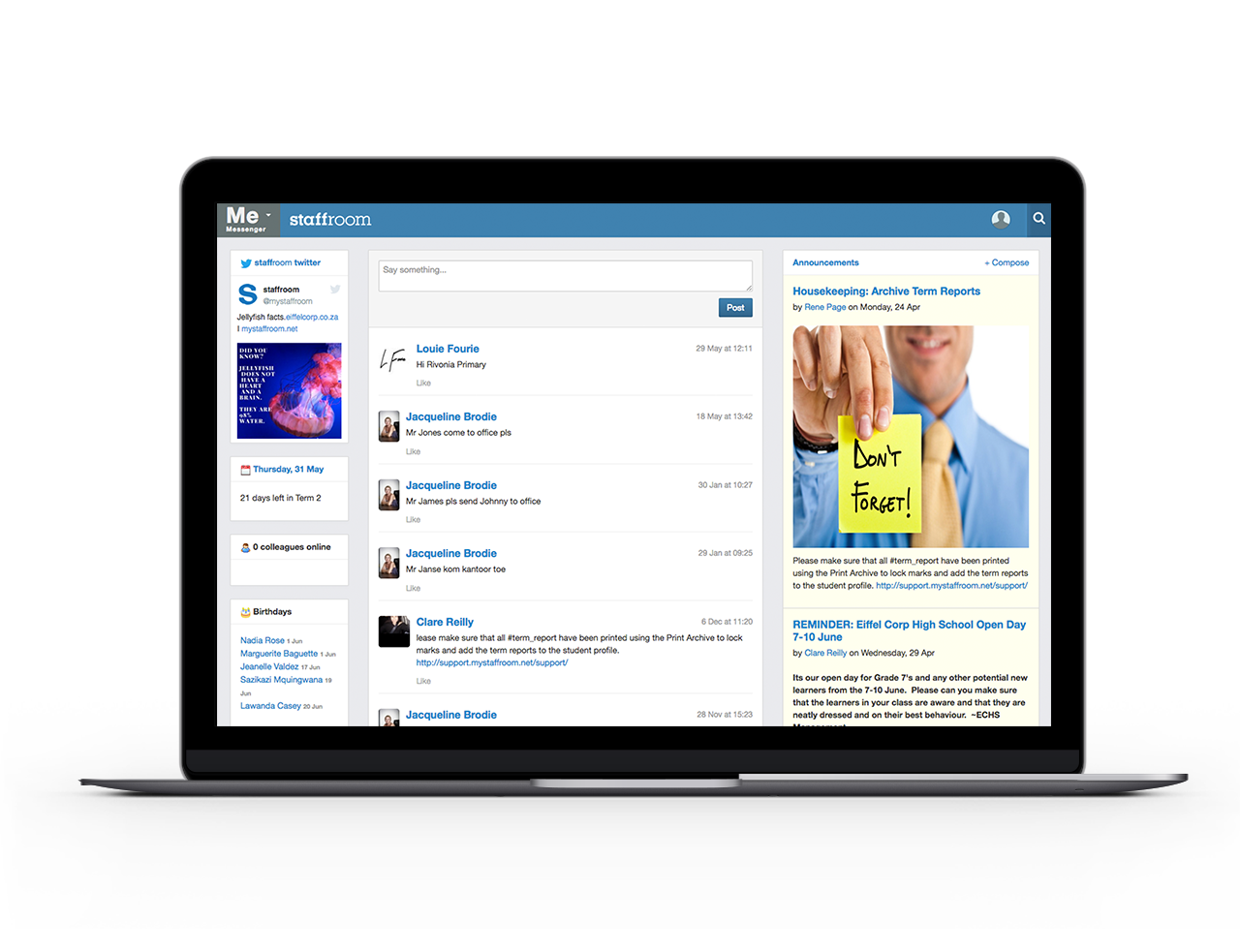 Communicate externally with InTouch:
Communicate with parents, students and staff.
Email and sms functions
Segment groups for relevant communication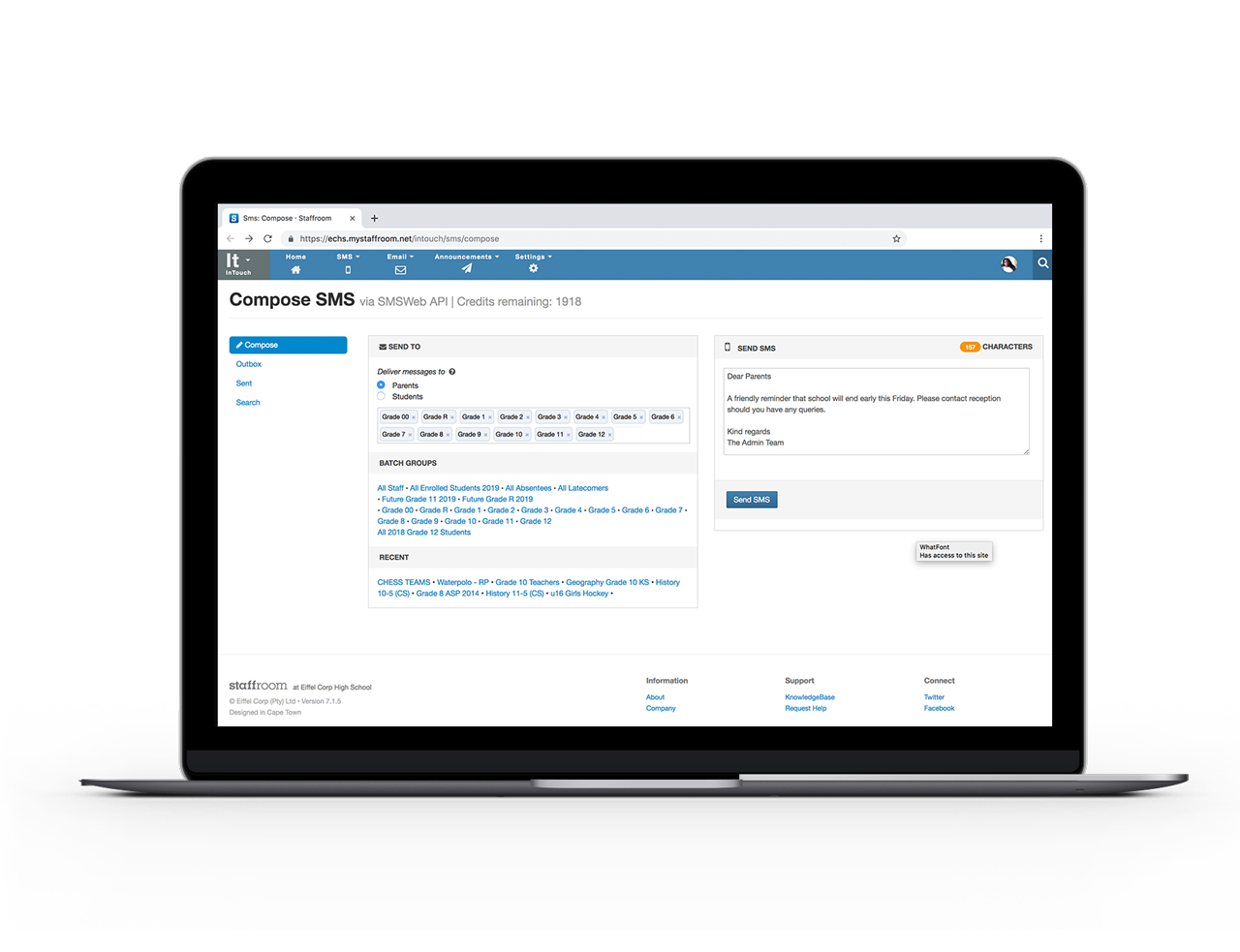 Access a complete 360 of your learners in the Infobase:
Everything you need to know about your school's students, parents and staff in one safe secure space.
 Quick and easy to navigate data.
Easy access
Record attendance, academic performance and behaviour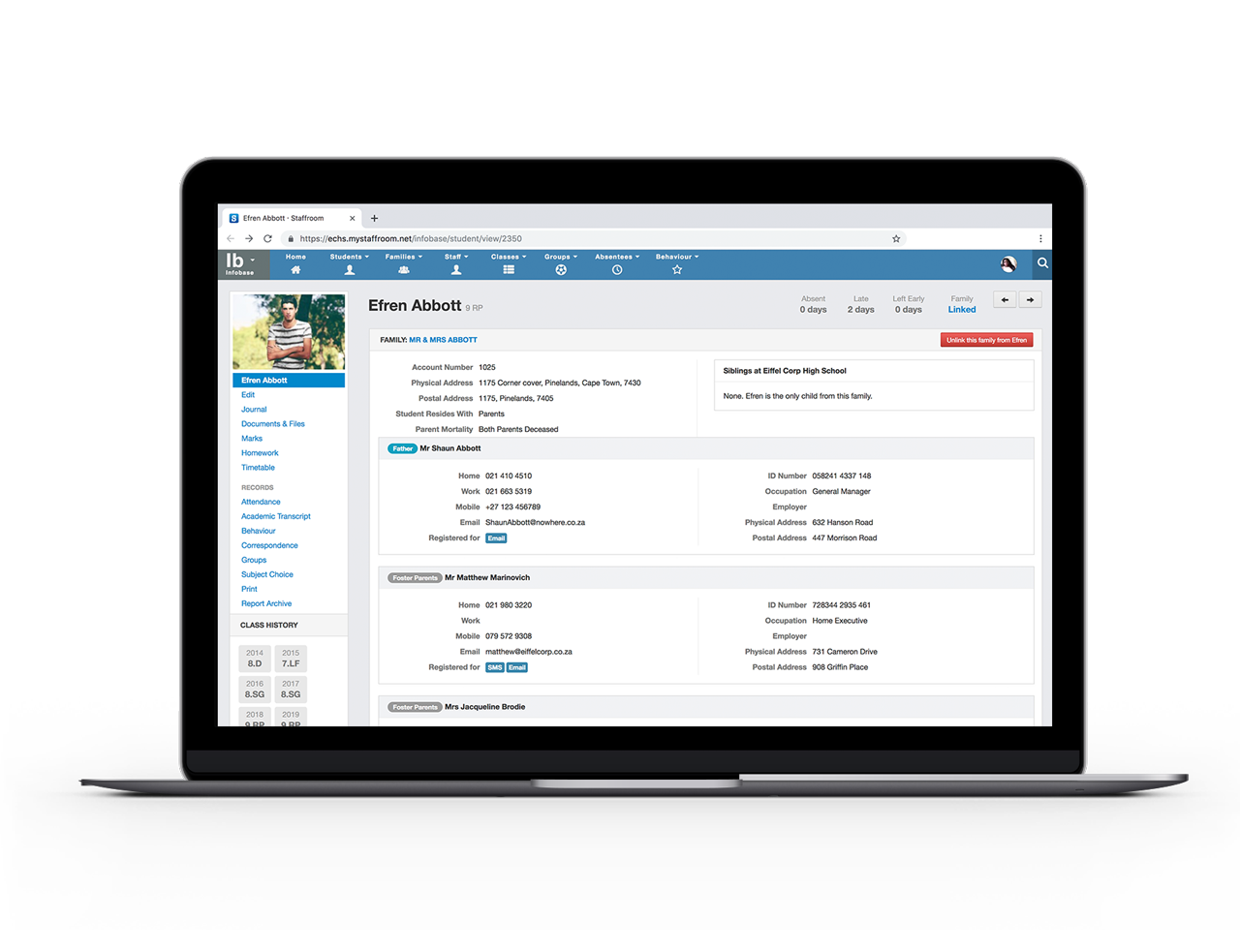 Everyone knows where they need to be with OnTime:
Capture timetables, school events, sports practices and more!
Personalised student and staff calendars
Compatible with desktop and mobile calendar apps
Updates reflect in real-time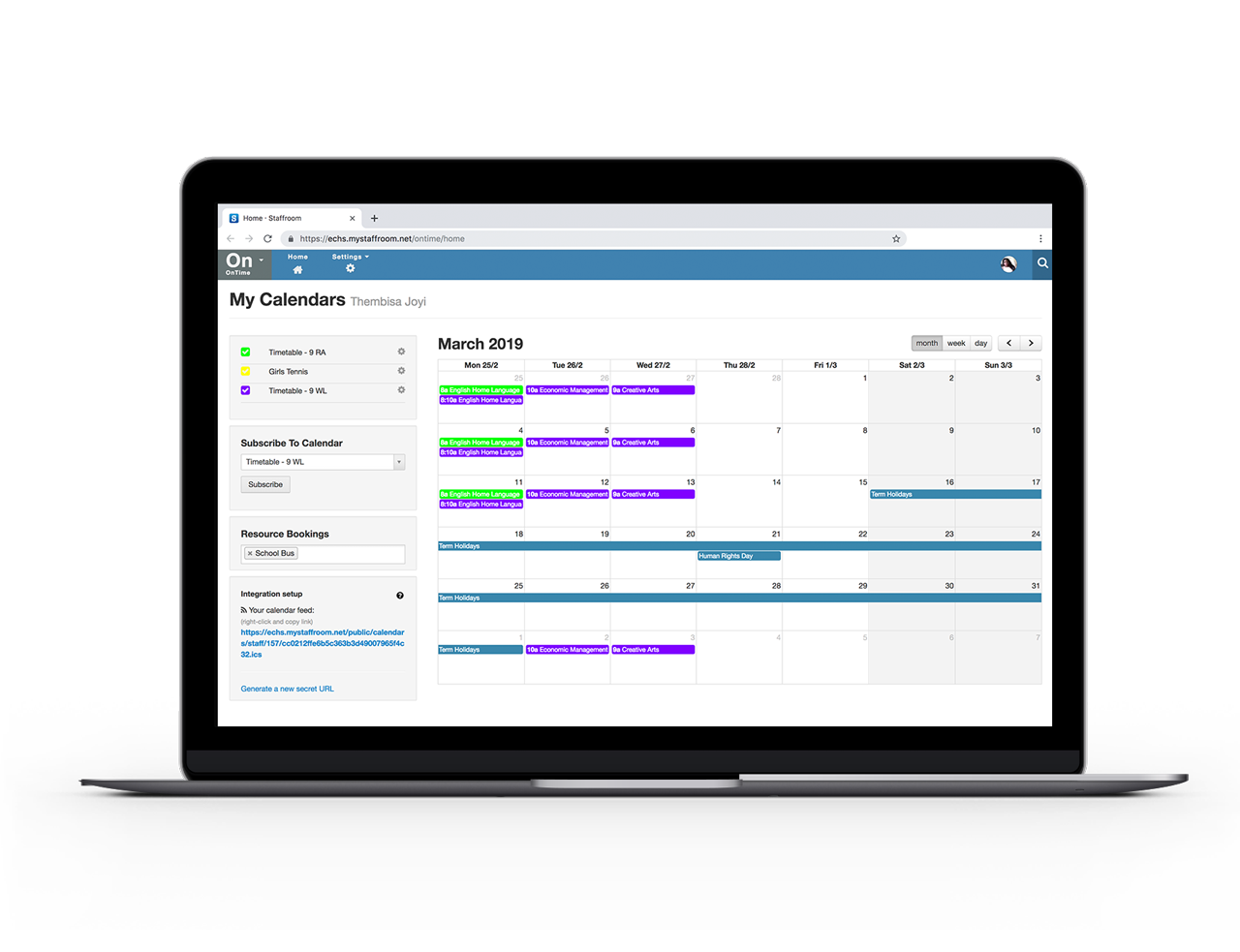 Keep parents updated with the Parent Portal:
Schools can keep families up to speed with their children's' activities on Parent Portal – a separate site for parents.
Share school events, announcements, tasks, reports.
Share unique content with parents
Incorporate school's branding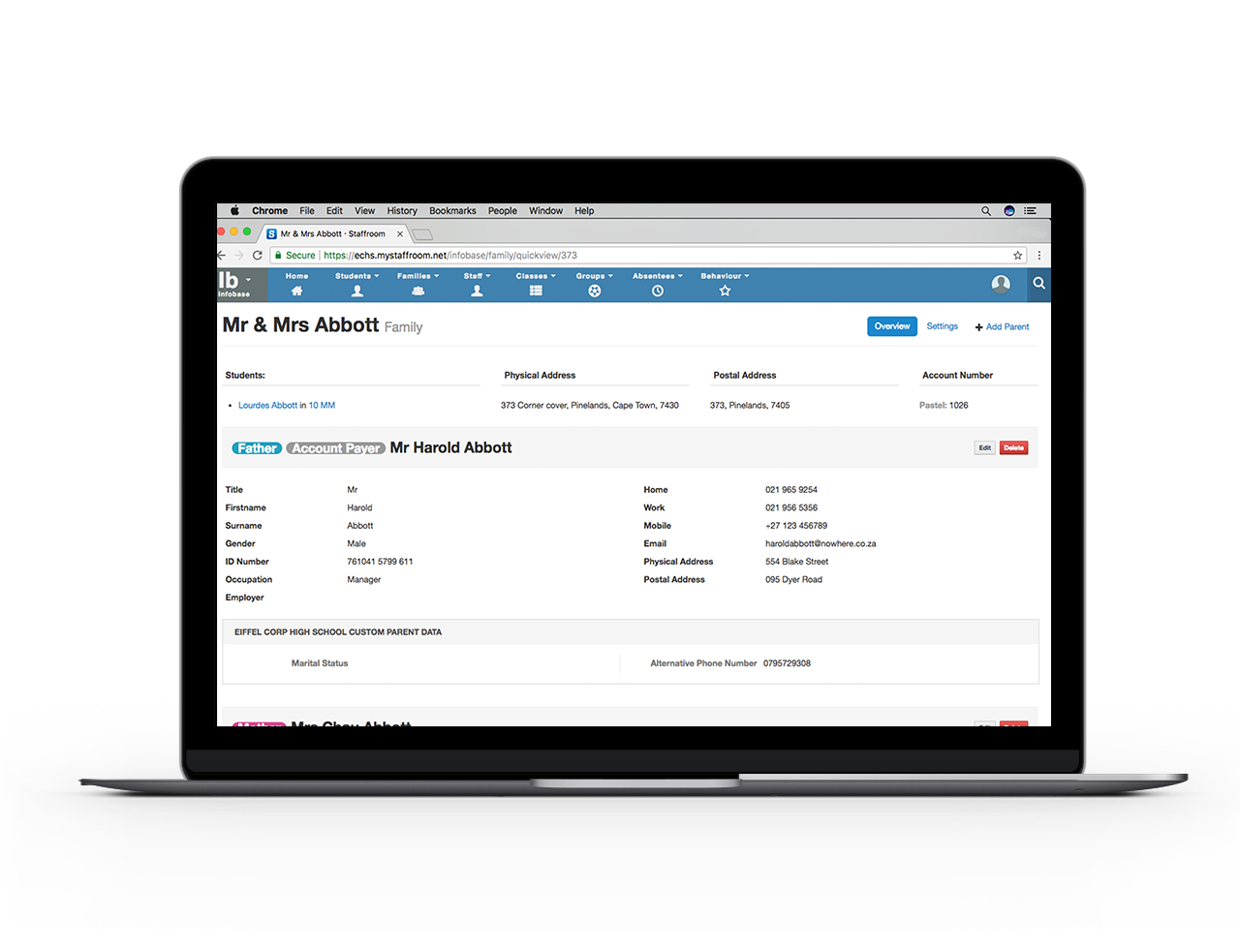 Track, analyse and report on student Attendance:
It's quick and easy to take class attendance and administrators can easily see which classes haven't completed their capture.
No duplication or manual uploads required.
Save time and effort
Immediate access to school-wide data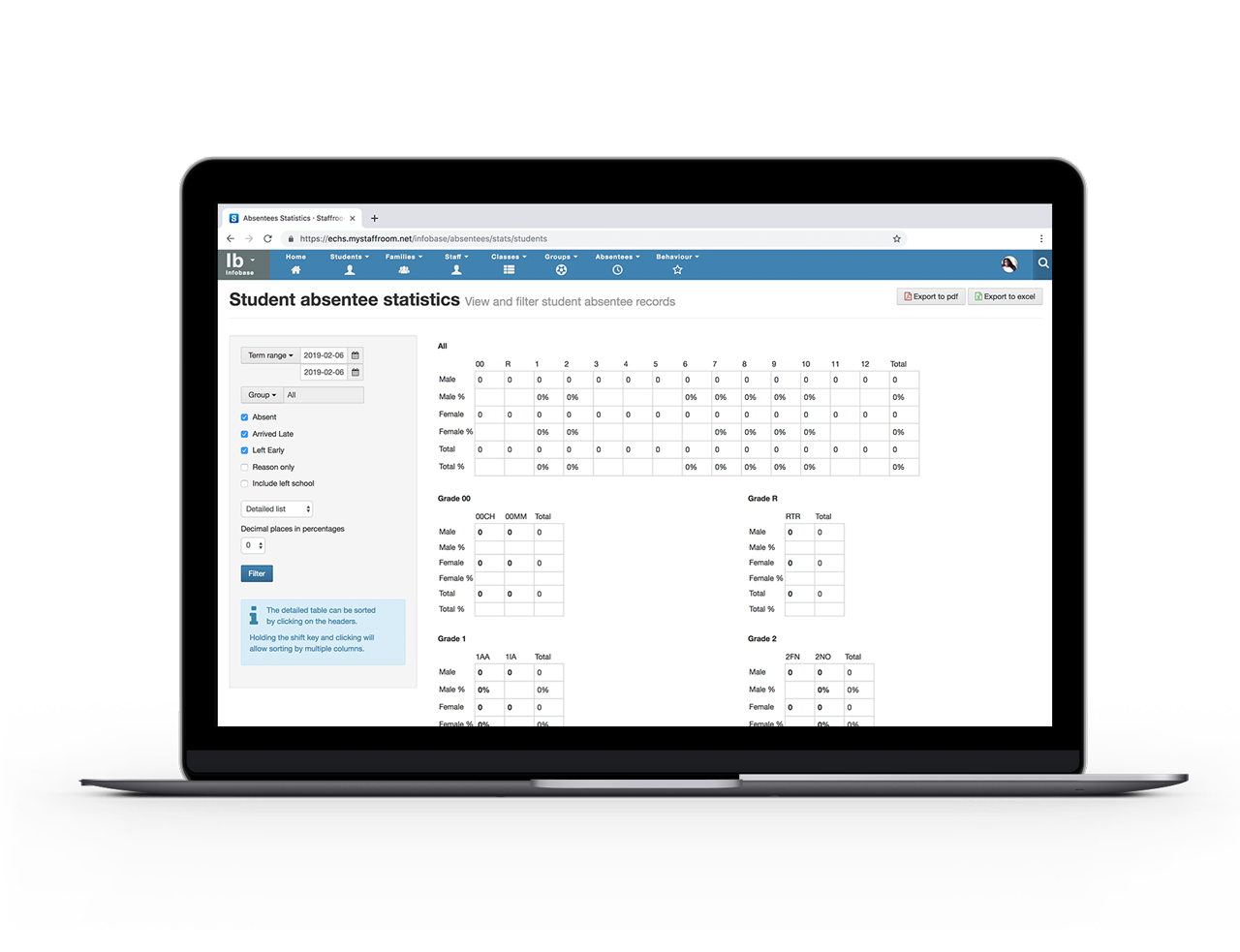 Simple, flexible and powerful Assessment:
Flexible assessment tools to cater to a variety of assessment schemes including CAPS, Cambridge and others.
The only assessment system needed.
Track and analyse learner's academic performance.
Customise reports.
Track, share and act on student Behaviour:
It's easy to capture and share information about learner behaviour with staff and parents.
Automate your school's behaviour policies
Keep a record of each learner throughout the year.
Track a learner's behaviour alongside his/her academic performance.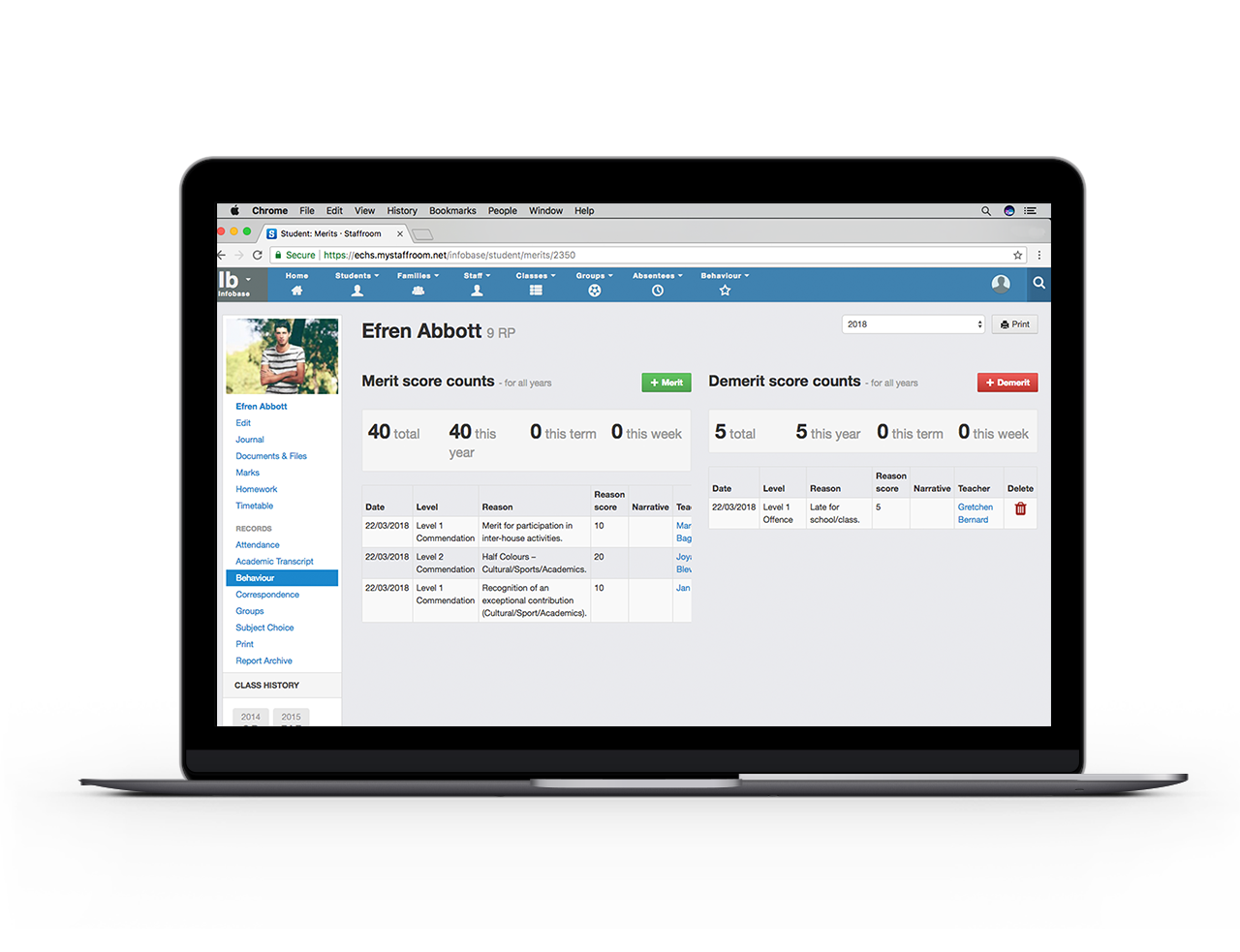 Our unparalleled support service is on hand to help you to successfully use Staffroom at your school.
Unlimited support.
Online or telephonic support.
Access our online support manual here.