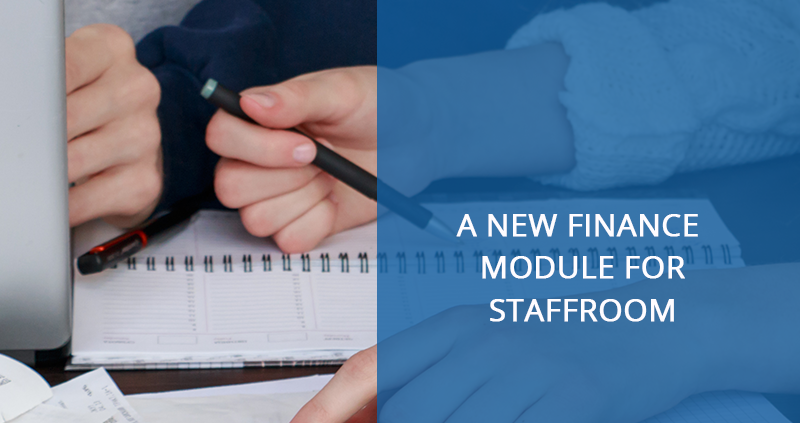 Staffroom is getting some great new features this year!
Over the past 18 months our development team has been busy with several large updates to the Staffroom Infobase. The first of these: flexible profiles, was released in February, and this will be followed by:
Online student applications
Improved attendance capture including per lesson attendance
A new finance module and integrations
We're expecting to have these updates completed around June or July this year, which is just around the corner.
Put your mouth where the money is…
Do you have some advice you'd like to give us about how to build THE BEST FINANCE MODULE EVER? We have a lot of ideas about this already, but we're keen to hear yours too.
Some of the things we'd like to know are:
Which of the online accounting systems are the best and why? We're looking at Sage Accounting, Xero, and Quickbooks.
If you are getting great support for the accounting system that your school uses, who is giving you this support?
We think schools will want to see finance features like:

Automatic account creation and synchronisation.
A statement or balance display in Staffroom and on the InTouch portal.
Generation of batches of fees from Staffroom.
YOUR IDEA HERE: What else do you think we should include?
If you would like to make suggestions or ask questions about this, please get in touch with us via our support team here: support@mystaffroom.net
https://www.mystaffroom.net/wp-content/uploads/2021/03/Staffroom-Blog-2.png
800
800
Staffroom
/wp-content/uploads/2018/06/Staffroom_Logo_White.png
Staffroom
2021-03-15 10:19:46
2021-03-19 10:36:33
A New Finance Module for Staffroom